South Bihar Power Distribution Company is one of the major electricity providers in Bihar state. It is a public sector undertaking controlled by the government of Bihar. Consumers of SBPDCL can pay their electricity bills through SBPDCL official portal. SBPDCL online bill payment can be done with or without registering your account in SBPDCL website. SBPDCL Quick Bill Payment that is, SBPDCL bill payment without registration is the most convenient method for SBPDCL Bijli Bill Payment online.
SBPDCL Online Bill Payment | SBPDCL Bijli Bill Payment
For making SBPDCL bijli bill payment online, you should know your SBPDCL consumer number, otherwise you can search your consumer number in SBPDCL website with your old consumer ID.
Click here to visit SBPDCL Quick Payment page.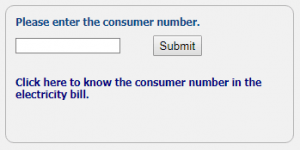 In SBPDCL Quick Bill Payment page, fill up your consumer number and click  Submit .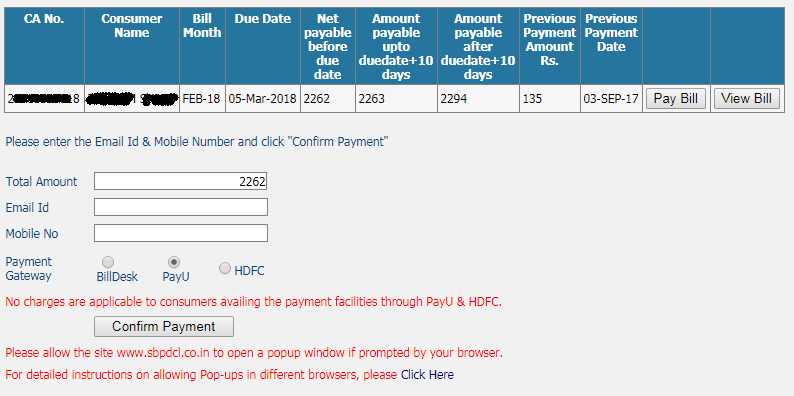 After clicking submit button, few more details including your bill amount, due date and previous bill amount will be displayed below. For making SBPDCL quick payment, you have to fill up your e-mail id and your mobile number.
After filling up e-mail and mobile number, select a payment gateway from three options. Each gateway charges a different amount as service charge for bijli bill payment. After selecting the payment gateway, click  Confirm Payment.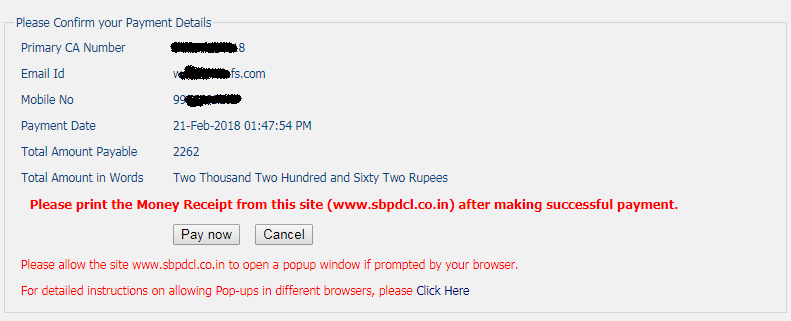 After clicking Confirm payment, a confirmation window will be displayed below. To continue with SBPDCL quick online payment with selected payment gateway, click  Pay Now. You will be redirected to the payment page of payment gateway you've selected. Fill up all the required details there and make payment carefully. After a successful transaction, you will get notifications both in your e-mail and in your mobile number.
Note: For making SBPDCL quick bill payment, you have to allow pop-ups in your browser. For detailed instructions to allow pop-ups, click Here