How to Check North Bihar NBPDCL Bill Status Online
You can pay your North Bihar electricity bills online using the official North Bihar Power Distribution Company website without logging in. It is also possible to check the NBPDCL bill status online using the same procedure. You don't even have to log in to your account for checking the payment status of your NBPDCL bill. The only this you should know to check the status is your NBPDCL CA number.
NBPDCL Bill Status Check Online
There is nothing like "Check my bill status" on the North Bihar Power website. But you can do the bijli bill status check in some other way through the quick bill payment page on the official NBPDCL website itself.
Follow the below link to visit the Quick Bill Payment page
Go to NBPDCL bill status check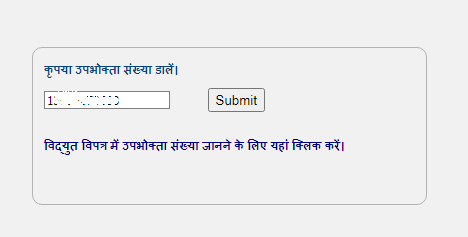 On the quick bill payment page, type your NBPDCL CA number and click the Submit button.
You can see your last bill payment details and current outstanding details now. Please refer to the below screenshot.
Check the last bill month and payment date. If the dates are of the last bill, the payment status of your last bill is Paid.
Check the due amount, if it is blank or zero, you do not have any outstanding, and your bill status is Paid.
If there is any due amount, your bill status is Unpaid and you can make the payment by clicking on the Confirm Payment button.
How to Pay NBPDCL Bill Online
You can pay your North Bihar electricity bill online in multiple ways. The easiest way is using the Quick bill payment method on the NBPDCL website. For more details click here: How to pay NBPDCL bills online without logging in.
How to Contact NBPDCL Customer Care
There are different ways to contact NBPDCL customer service. The fastest way is to call their toll-free customer care number 1912. You can contact the customer service using these e-mail ids also:  revenuecell@gmail.com, rapdrp.nb@gmail.com.